We all are aware that it's difficult to adjust in new city, especially when you are staying far away from your home. Doesn't matter you stay in a Hostel , PG or a Rented Apartment you are going to face new difficulties in new place. One of the problem that is faced is Food. Having a healthy and delicious meal is necessary as it act's as fuel to your body. Mostly people end up eating daily at some restaurants or go with some Tiffin service available in their area, but you still miss that taste of homely made food. Don't you ?
MealOn, Bhopal's own Tiffin Service came up with solving the issue of all the Bachelors and Students who have shifted in Bhopal and looking for a Healthy, Nutritious & Delicious meals. They deliver meal boxes with tagline "serving love from another mother "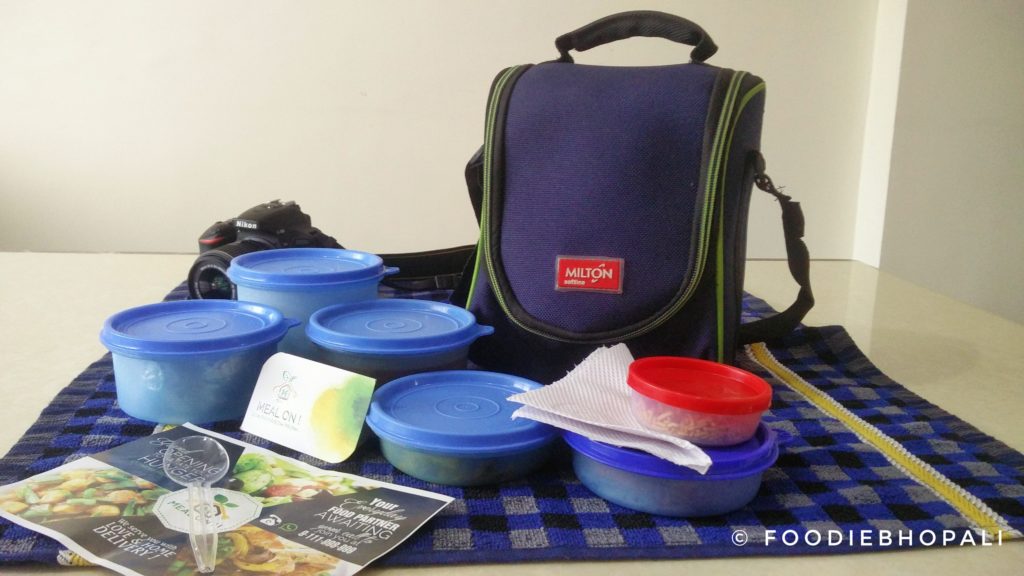 They Deliver food in nicely packed Milton lunch box that are microwave safe so that you can directly reheat the food if necessary.
Contents:
1 Aloo Gobhi Vegetable,
1 Rajma Curry,
4 Chapatis, Rice,
Vegetable Salad,
Sev
Pickel
Spoon and paper napkin
😋 Complete meal for one person.
Appearance:
First of all i would like to talk about appearance as one tastes the food with eyes before it reaches to tongue, using the airtight containers make all the food spill proof so that everything is neat and not mixed with other.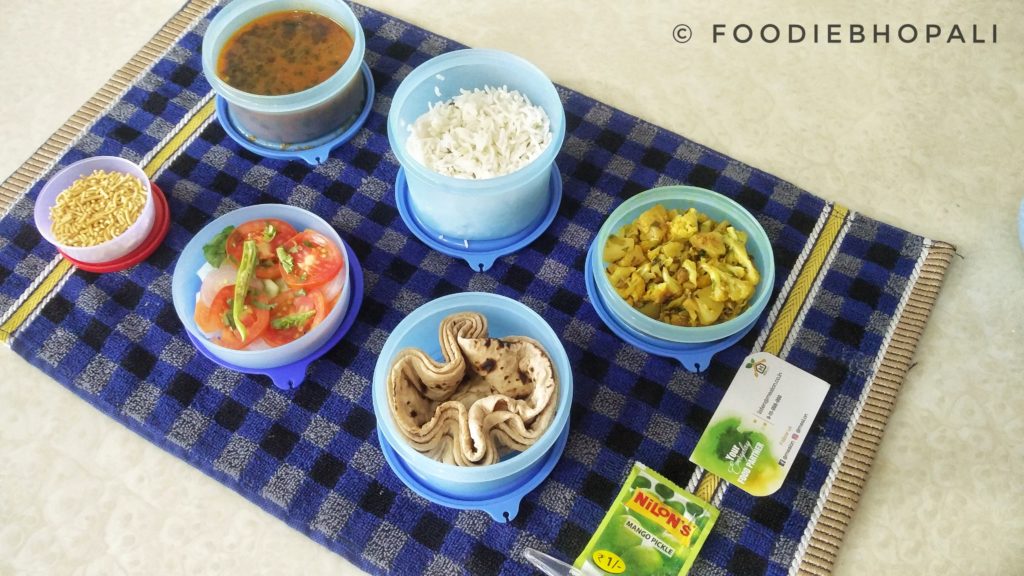 Taste:
The food was well cooked and nothing in the box disappointed us, the quantity was adequate for one person in every way. As soon as we opened the lid one by one of each container, the flavors were very strong and mouthwatering. Chapati's were well properly cooked, Salad was fresh and odourless. Aloo Gobhi was tasty and the aloo (potatoes) were well boiled that were smashable easily. Rajma Curry's (Kidney Beans) taste didn't come up to the level of satisfaction, there is always a scope of improvement which we are looking forward. Rice was long and property boiled (i think it was basmati) overall i will say that the food that was delivered was the food that a person looks for daily eat out, as you can not expect eating spicy and oily food daily at some restaurants
Well for us it was just like the food that you usually get at your home or i can say mom's magic. So that's my review on @meal.on, we would love to know your reviews on same in comment section below..
For Booking Tiffin Service Call : +91 9111998999