Misal Pav is the one of the very well known and popular dish in Maharashtra, India. It consists of misal and pav, Misal is a spicy curry made with moth beans & boiled potatoes which is mixed together and topped with Farsan, Sev, Chopped Onion, Lemon Juice & topped with Coriander. This misal is served with Pao (bread roll). Usually toasted with butter milk or curd.
In pune, after doing a lot of research and trying out Misal Pav at few different places, i finally ended up with Katakirr Misal. This is a very famous Misal Pav spot and well known in Pune. You can get idea about it's popularity just by looking at the long queue of people waiting for their turn especially on weekends. Most punekars starts their weekend with spicy and delicious misal pav.
Highlights

> Best Place to have Misal Pav in Pune.
> Branches over different areas of Pune.
> Pocket friendly & worth every penny spent.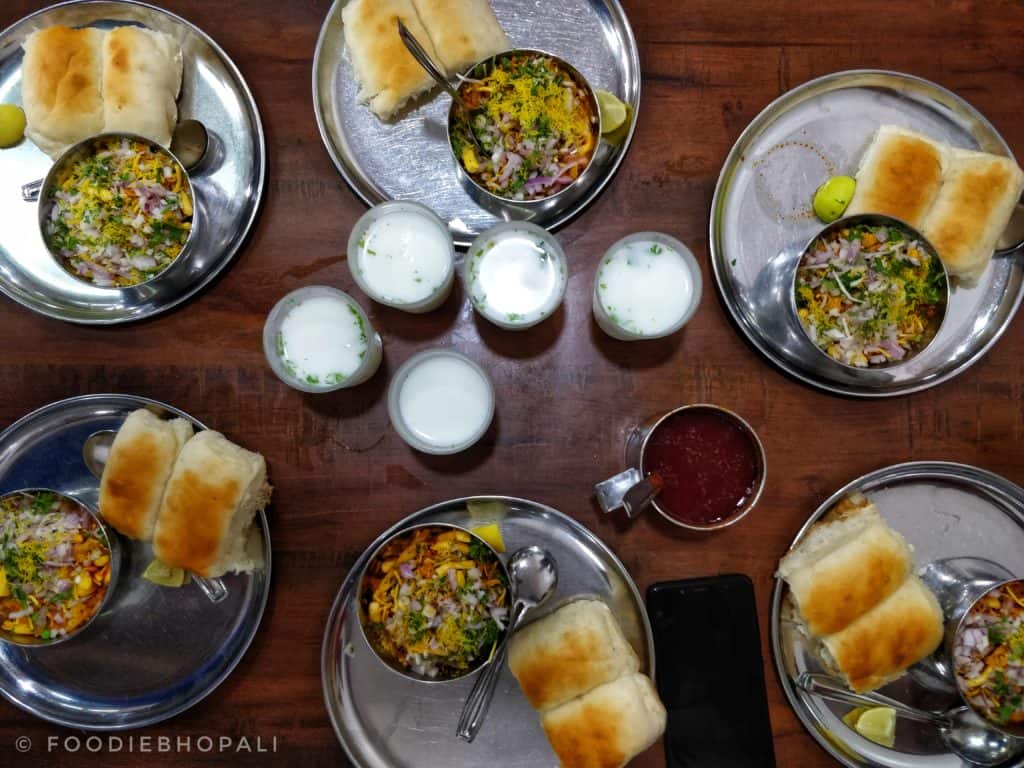 Serving kolhapur style Misal Pav, that is Spicy in taste. You have option to choose from Spicy, Medium & Dry Misal. For spice lovers Spicy Misal Pav is must try which will give you unexplained satisfaction.
Dry Misal Pav in which misal is not served with tarri so it's not spicy.
Medium Misal Pav is served mixed with tarri that adds spicy flavors to misal.
Spicy Misal Pav, misal served mixed with Extra Spicy tarri. Give it a try only if you love spicy else you'll end up with burning tongue and water running from your eyes and nose.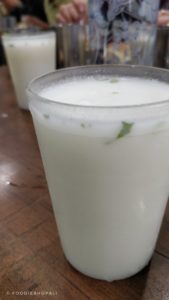 To digest the spiciness, you can order Buttermilk (chaas ). You can also order for Curd or Rassa with Misal. But all those are chargeable. One plate of Misal (any variation you choose) comes with a Cup full of Misal, Chopped Onion, a Lemon slice with a pair of Pav.
This glass of Buttermilk (chass) is helpful to digest that spicy Misal. Buttermilk had a taste of ginger and coriander that is added to enhance taste and presentation.
Each Plate of Misal costs Rs 70/-, for extra Pav pair you need to pay Rs 10/-. A glass of Buttermilk costs Rs 10/-
Suggest this place to all fellow readers looking for a Good Experience with Misal Pav in Pune. This place is usually crowded on weekends so you'll have to wait a bit before getting a table. You don't get an option to reserve your seats before arrival . Also, you have to take a token by entering your Mobile Number and dine in / takeaway details on the tab available on the counter.