THERE IS NO SUCH THING AS A BAD SANDWICH, Yes ! you read it right and this saying is proved to be true by The Sandwich Hub. They are serving a Variety of sandwiches from Regular Sandwiches to Paneer Sandwiches, Pizza Sandwiches to Sweet Sandwiches. This post covers up for some of the sandwiches i have tried at the outlet. They were heavy enough to fulfill my hunger at lunch. Sandwiches served here are just worth eating, every bite you have for your sandwich is just heavenly and satisfactory to your taste buds. You can't just stop at one after taking your first bite.
Highlights
Over 60 varieties of Sandwiches .
Delicious Taste.
Pocket Friendly Prices.
.
Here's what we had: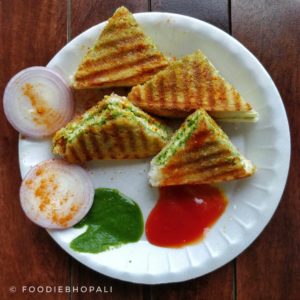 Cheese Chutney Sandwich – If you have tried sandwiches out there, you know the taste and the basic sandwich that is offered, but unlike the street vendors first thing you get here is proper hygiene. Secondly the taste & finally the pocket friendly pricing.
The very basic yet effective Cheese Chutney Sandwich is prepared and served so well with delectable green chutney & Ketchup with onion rings. Some secret Masala sprinkled over the prepared plate just takes the taste up to another level.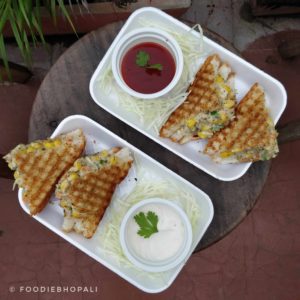 American Corn Club Sandwich 🥪 – Fresh breads stuffed with corn, ginger, chopped capsicum, carrot & onion mayonnaise paste and sprinkled with black pepper & salt to enhance the taste. Grilled and served hot with Ketchup & Mayonnaise. Just lip smacking sandwiches.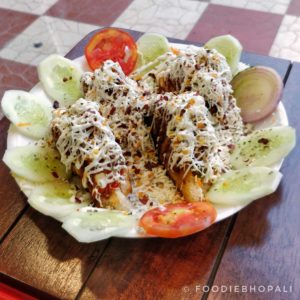 Paneer Tikka Club Sandwich – Paneer Tikka lovers this is the best fusion for you guys out there. This sandwich unlike any other sandwich offers the satisfactory taste to end your cravings. Paneer Tikka Masala Stuffed between grilled breads.
Topped with grated cheese and lots of cheese, sprinkled with chilly flakes & seasoning. Served with plateful of Cucumber & Tomatoes.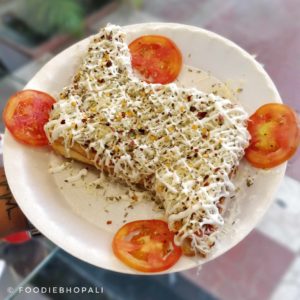 Pizza Sandwich 🥪 – Pizza lovers & the sandwich lovers, we have a great news for you. Now you don't have to order pizza and sandwich differently to satisfy your taste buds because this is the ultimate Pizza Sandwich.
Filled with pizza sauce, mayo, cheese, chopped capsicum and onion. It was perfect grilled so that you can enjoy the proper crust. Sandwich was topped with grated cheese sprinkled with pizza seasoning & chilly flakes that helps to built better pizza taste and some mayonnaise to maintain it a sandwich. It's not that Pizza Sandwich is new in Bhopal, but what matter is the taste, consistency and Hygiene.
Coming to the end, lets end it with a sweet note. This sandwich is something that is not as it is offered at the outlet. This sandwich is a fusion of Butter Jam Cream Sandwich & Chocolate Club Sandwich. From the variety of Sweet sandwiches, these are the ones i prefer personally. Slices of bread filled with Mixed Fruit Jam & Butter, topped with Milkmaid Sweetened Condensed Milk & Cadbury Gems makes it colorful.